All 4 Movie Shirts Bundle - Get One Free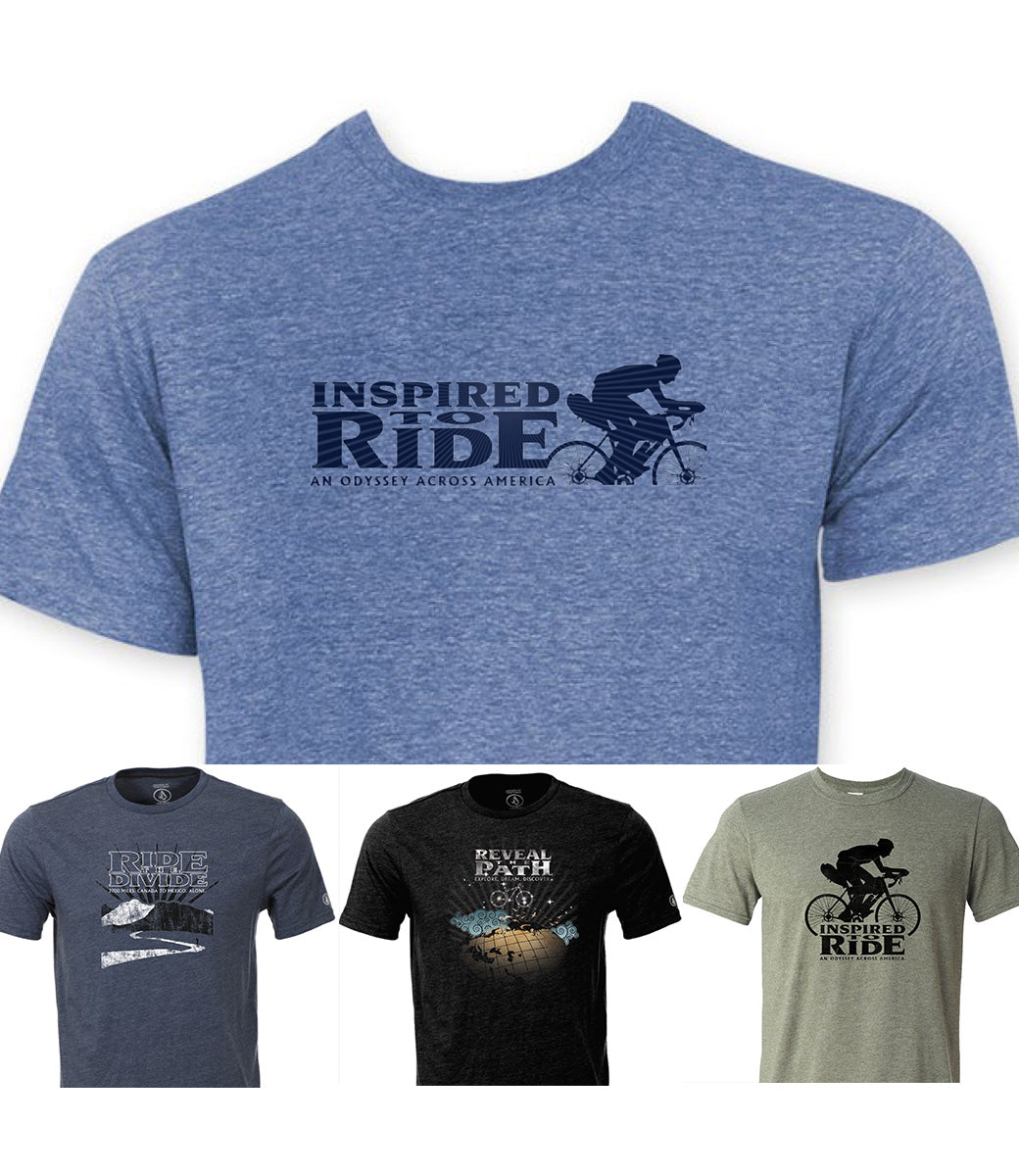 Receive all 4 shirt designs in one specially priced bundle.
Save 25% on all four or you could also think of it like buy 3 get one free. You decide!
Inspired to Ride - 'Silhouette'

Inspired to Ride - Blue Horizontal

Reveal the Path - 'Explore Dream Discover'

Ride the Divide - 'Alone'
 Women's sizing run small.
The two Inspired to Ride shirts have a small LEGEND graphic on the top back of shirt.
Will begin shipping by October 1st 2020