Titanium USB Drive With 4K Version Of Film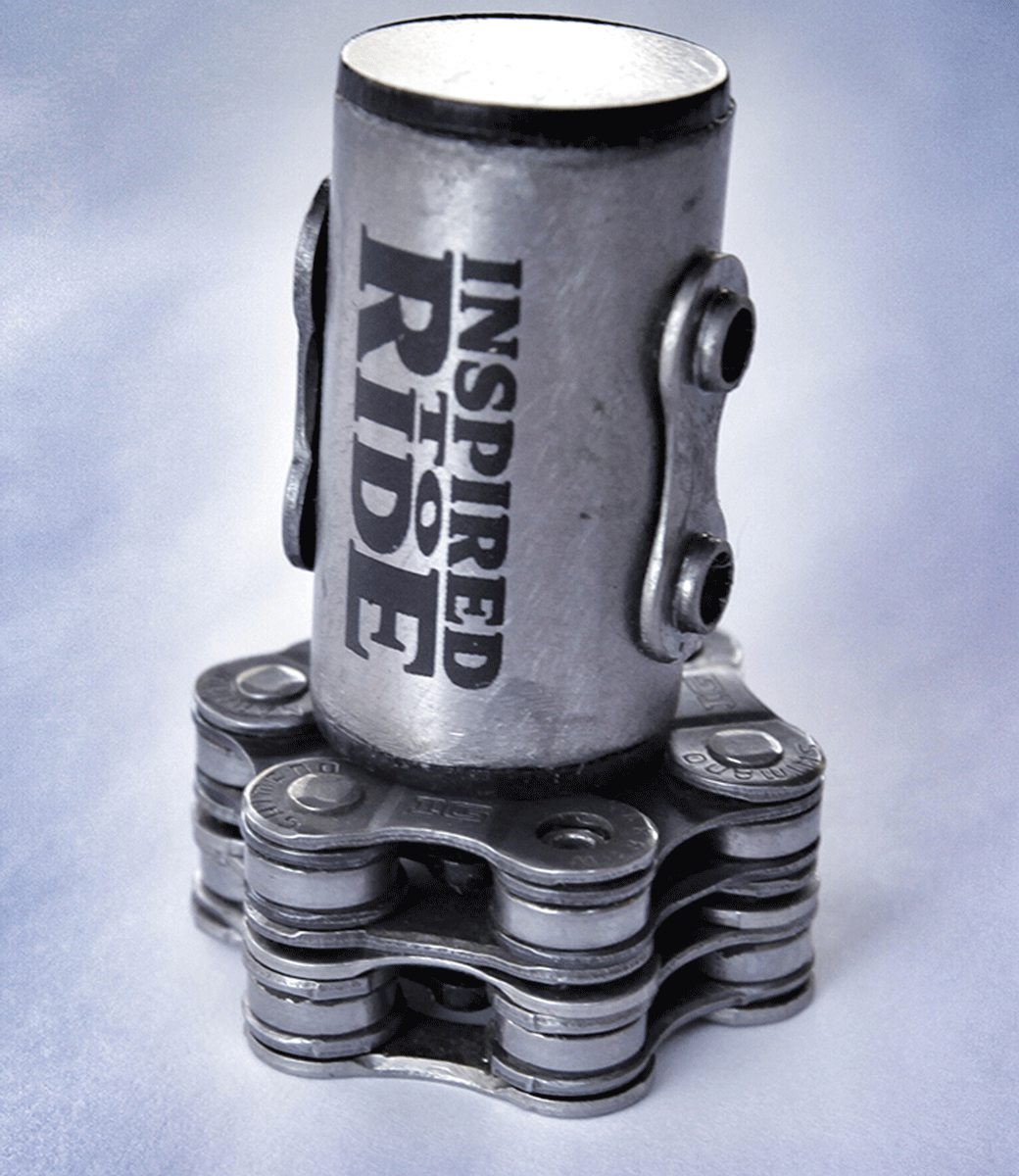 This handmade limited-edition item started off as titanium seat stay tubing until Rachel Spire at ReGeared got her hands on it. She has created a true one-of-a-kind item any cycling enthusiast would be proud to own.
Inspired to Ride was shot and edited in 4K resolution and right now the only way you can watch the film in full 4K is from this device. Plug it into your computer or the usb port on your 4K capable TV and see the landscapes of America come to life in front of your eyes.
We've placed a 4K version of the film on this 32GB drive along with 5 hours of extras:
+ Interviews with Mike Hall, Juliana Buhring, Billy Rice, Brian Steele and the Filmmakers.
+ Raw and uncut Q&A from the World Premiere and Cast & Crew sneak peek events.
+ Mike Hall's Bikepacking How-to
Only 50 made. When they're gone, they're gone.
* FREE Shipping On Orders Over $50 In US.
* FREE Shipping On Orders Over $100 Rest of World.