Ride the Divide States T-shirt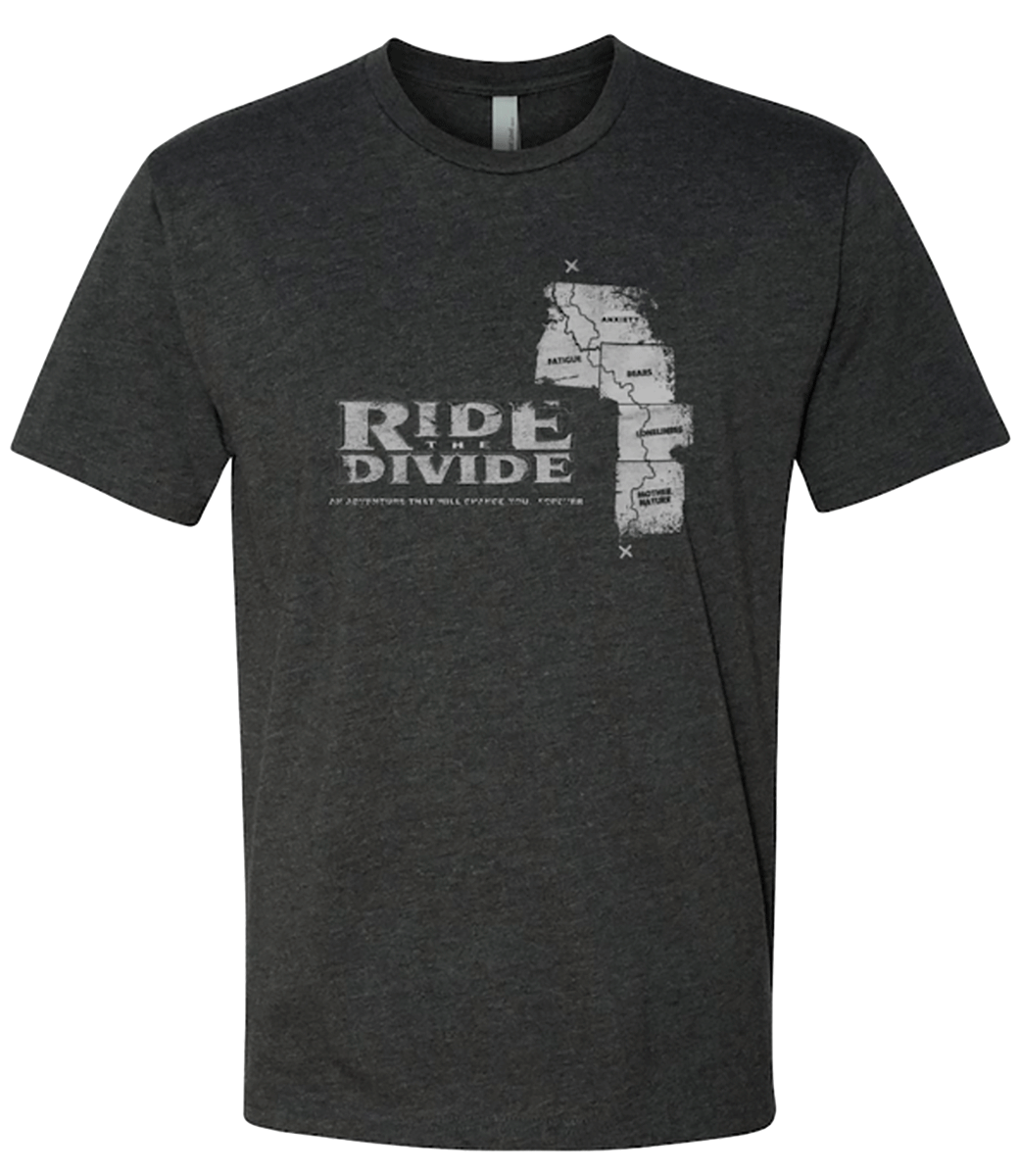 Are you brave enough to Ride the Divide?
The original design dating back to 2010 when the film first released! Updated on a modern fabric t-shirt.
Wearing this super soft dark charcoal shirt might just give you that extra bit of courage to get yourself to the starting line in Banff Canada.
Women's sizes run small
Will begin shipping by October 1st 2020