Tour Divide Race Fan Bundle - Preorder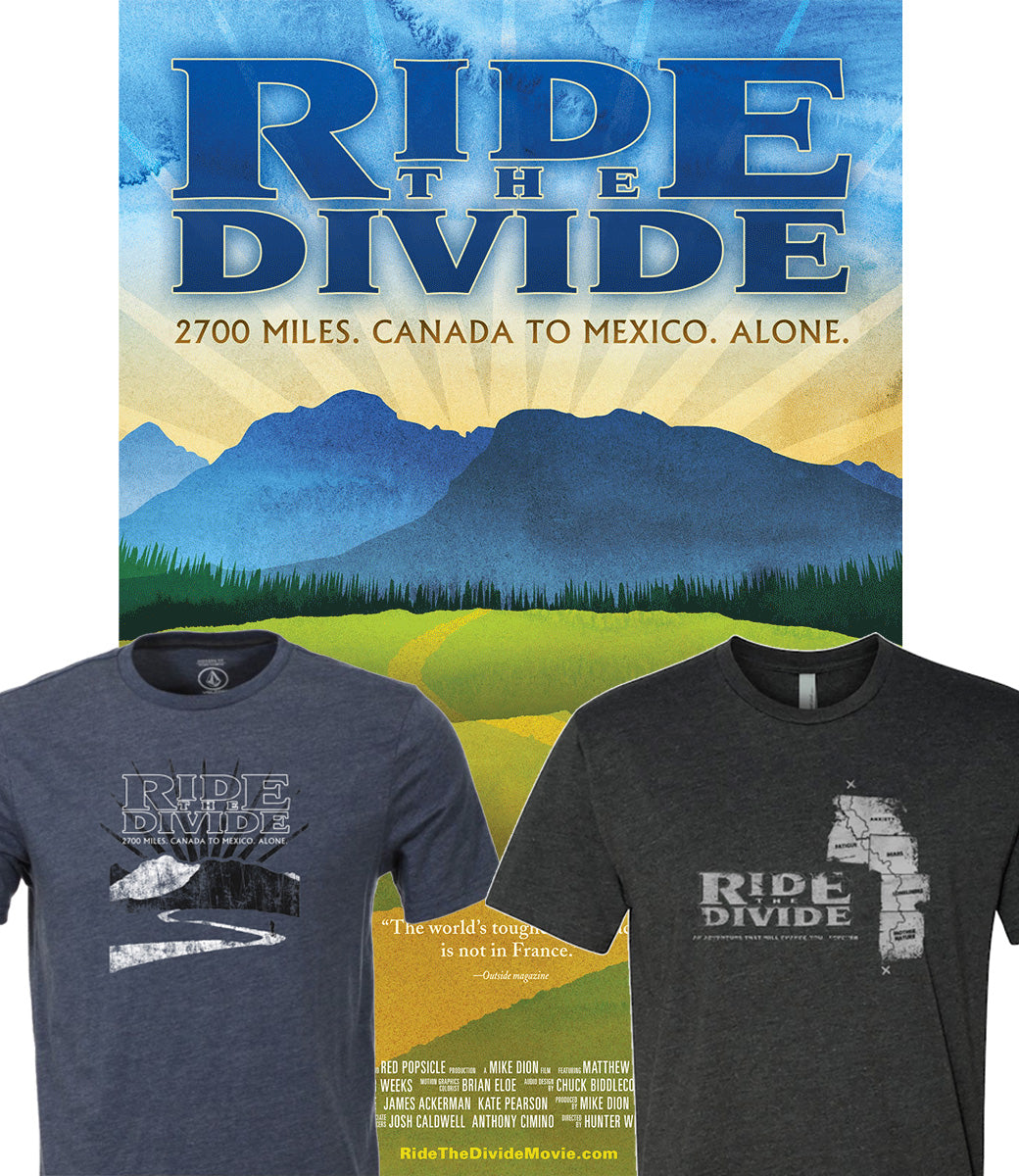 Tour Divide Race 2019 has begun!
This Ride the Divide Fan Package is perfect for those of you with friends and family who have or will take on this epic challenge. Plus those who simply love adventure by bike.
This is a pre-order package as many of the shirt sizes in the updated fabric are  out of stock. Place your order now and we'll have our printer create new shirts just for you.
We'll take orders for this Fan Package until June 19th and then ship your order out 2-3 weeks later with your freshly inked shirts.  This offer will also go away on the 19th.
Celebrate the adventure of bikepacking with the race and film that pretty much started it all...
Included in Bundle
Full Size Official Movie Poster 24" x 36"
Mountains and Sunburst T-shirt
States T-shirt
The inspiration to tackle your own Divide!
After you place your order you can follow this years race: http://trackleaders.com/tourdivide19