RtD10 T-shirt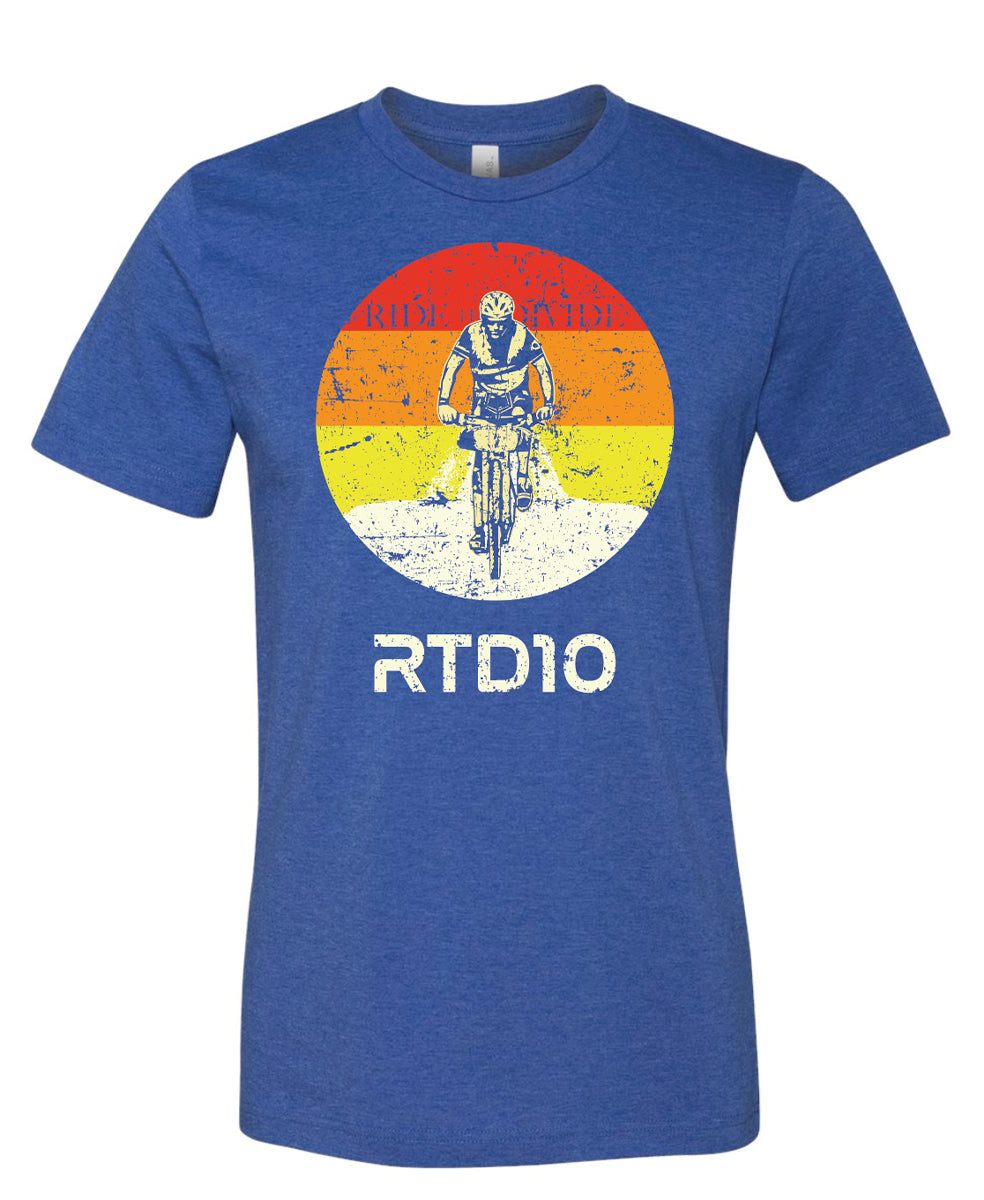 *NOW SHIPPING!
The Ride the Divide film is now 10 years old and to celebrate we've created this RtD10 t-shirt.
The design was inspired from the Tour Divide Race 2019 when Josh Kato and Sofiane Sehili ended up separately buying the same NASA shirt after ending their race and then happened to see each other at the Brush Mountain Lodge wearing the same shirt.
Since then, that NASA design has become kind of an unofficial Tour Divide Race shirt.
This RtD10 design, taking inspiration from the original and adding an element from  Ride the Divide's opening title scene, carries on the tradition in a new and unique way.
Here is a photo from Josh & Sofiane that kind of started this whole crazy NASA t-shirt thing...
And Ride the Divide's opening title sequence that made it's way into the new design...